Taking a CareerMotivations assessment can help professionals better position themselves for job satisfaction & career advancement along with helping them decide on a career change or pursuit of a college or advanced degree.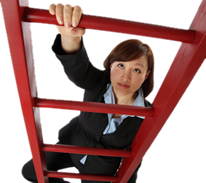 Whether you are unsatisfied with your current job situation, are looking to find a career better suited for you, or would like to advance and improve in your current field, a CareerMotivations assessment is a great way to get started on the right path towards your specific goal. An assessment will allow you to gain a better understanding of what it is you should be doing in order to achieve what you want out of your career. It is important for you to find a job that truly suits you where you can be challenged, grow and develop professionally and have the opportunity to reach your highest potential.
We all strive to have a satisfying and rewarding career and with a career assessment, you can evaluate your skills and knowledge to find out what steps you need to take in order to be happier with your job and advance in your career. Having a career plan is important for every individual and a career assessment can assist you in designing a clear path for yourself with attainable goals. People who are excellent at their jobs may seem rare, but it is extremely achievable for anyone that is willing to work hard. Motivation is an essential key factor for success and is required for excellence. An assessment will help you figure out what truly motivates you as an individual and then with the added knowledge, skill, experience and practice, you will be able to perform at your highest level.
A CareerMotivations assessment can also help you with the decision to make a career change or pursue a degree. It is normal for a person to change careers a few times throughout their lifetime since new industries and technologies are constantly emerging, as well as our desire to pursue various interests and areas of work. Changing careers requires a great commitment to learning and growing and finding a career that you are passionate about may seem challenging, but it can be done. If you are unsure about changing careers or pursuing a degree, an assessment provides insight into your skills, interests, motivating factors and talents. Having this information available to you can help you decide if getting an advanced degree in your current field is the right choice or if switching careers to something that better suits you as a person is the way to go.