Taking a CareerMotivations assessment can help students identify their learning styles, preferred classroom environments and thus be better prepare learning.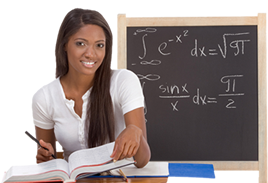 Career testing is a useful strategy for students to consider before they head off for higher education. Often times, students enroll in colleges or universities with no clear sense of direction or indication of potential careers that they may be suited for. This can often lead to students taking on jobs after college that they are unhappy with and do not see a future in. If you are a student looking for guidance for your future, a CareerMotivations assessment can help you develop a clear career strategy to start your journey the right way. An assessment is also a good way for you to decide if a potential major or career path is a suitable fit for you because it will give you a better understanding of your values, beliefs and abilities.
A career assessment allows you to identify your personality which can help you decide how you will learn best and the type of classroom environments that you will excel in. Perhaps you are the type of person who learns better in smaller, more intimate groups or one-on-one rather than in a large lecture type of setting. An assessment test can help you figure that out so you can gear your course selections towards the environment in which you will succeed in most. Once you take an assessment, you will also be able to pinpoint your motivations and talents, and then you can devote your time to learning and working on skills that align with these motivations and talents.
There can be a lot of uncertainty among students regarding their educational goals and career choices. Nearly three out of four students change their majors at least twice before they graduate and students graduating from high school now will change jobs between 10 to 15 times over the course of their professional career, as well as changing careers as many as three or four times. You can avoid this by taking a career assessment and having a clear direction from the beginning. In the long run, assessments can save you a lot of money by preventing educational and career missteps and helping you focus your studies on coursework that will help you prepare for a career that is right for you.